* NCTM denotes Nationally Certified Teacher of Music
ANGELINA ANELLO-DENNEE (voice, piano) Bend    541-993-4088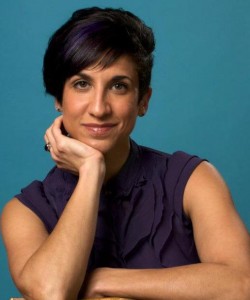 Angelina Anello-Dennee has had the honor and pleasure of teaching voice and piano lessons for 20+ years. She is the owner of Musical Impressions Studios in Bend.
Angelina studied Vocal Performance with a minor in piano at Central Washington University, Oregon State University and is currently continuing her studies at Berklee College of Music online. She has studied under Ellen Faull , Corinne Walker (Boston, MA), Rodney Menn (formerly of the NYC opera) and Dr. Scott Martin of the Academy of the Arts.
It is her great joy to serve in this wonderful community as well. Angelina has had the privilege of directing for several BEAT Children's Theater productions, as well as serving as their Production Coordinator. She has directed/musically directed such shows as "Westside Story", "Guys and Dolls", "The Music Man" and "Elf, Jr. The Musical". Angelina has had the privilege of serving as a worship leader, choir director and vocal coach at New Hope Church.
MELISSA BARKER (piano)   503-544-7927       Prineville
missy@greengrassmusic.net       www.greengrassmusic.net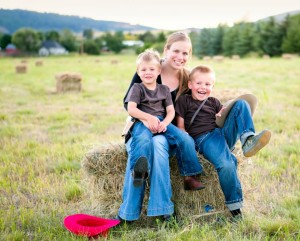 Missy has been teaching piano since age 14.  After her high school piano teaching, she attended Portland State University to study pedagogy with Mary Kogen.  Graduating with a BA in Music, she became certified as a Kindermusik teacher after seeing the amazing effects of music on children during her volunteer work  in the nursery at a drug and alcohol treatment center.   After operating Green Grass Music in Portland, a small music school offering private piano lessons, pre-piano classes, and Kindermusik classes, Missy relocated to central Oregon in 2011, and is excited to be teaching in Prineville.
Besides teaching and making music, Missy is also the Music Director for the First Baptist Church in Prineville. When not making music, she enjoys reading, traveling, and helping her husband with his business.  She also cherishes the time she spends with her husband, Joseph, and her two sons, Birch and Riddley.
JODIE BISCHOF (piano)     541-593-1159    Sunriver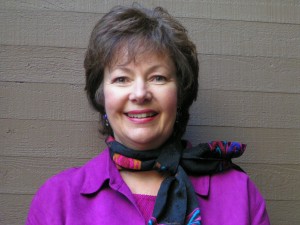 Jodie Bischof is a resident of Sunriver, and holds a Bachelor of Music degree from the University of Southern California. A former Yamaha music teacher, Jodie has over 40 years teaching experience. She served as past president of the OMTA Central Oregon District, is the church pianist/organist at Sunriver Christian Fellowship, serves on the Sunriver Music Festival Board and is chairman of the festival's Young Artists Scholarship program.  She teaches group lessons to 4-5 year olds, which include music fundamentals, movement, keyboard, note and rhythm reading, singing, ensembles with rhythm instruments, and writing activities. Private lessons are offered to ages 6 through adult in her home studio.
PETER BROWNLEE (piano)     541-389-3290   Bend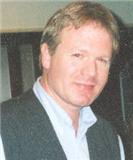 Peter Brownlee made his concerto debut at age twelve with the Marin Youth Symphony. Later appearances include Barge Music (NYC), SF Chamber Orchestra, Sing It Yourself Messiah (SF), Huntington Library (LA), Harpsichord at St Gregory's (SF), and King's Chapel (Boston). Early teachers include Marilyn Thompson, Nancy Lyle Bennett and Istvan Nadas. After attending the San Francisco Conservatory of Music, his studies continued in New York with David Hollander, Sophia Rosoff and Albert Fuller.
He is a member of the Music Teachers National Association, Oregon Music Teachers Association (OMTA), the Royal Conservatory of Music and Associated Board of the Royal Schools of Music. He has contributed articles to various music journals including Continuo and Oregon Musician. He was consultant to producers of 'Landowska: Uncommon Visionary', a PBS music biography aired during the 1997-98 season. He is the principal founder and Artistic Director of the Cascades Classical Music Foundation.
He is in demand as lecturer (including University of Alberta at Edmonton; Western Early Keyboard Association, Reed College; San Francisco Conservatory of Music) and adjudicator (Junior Bach Festival at Berkeley; Seattle International Piano Competition; Music Teachers Association California; OMTA Bach Festival and other organizations). He maintains a full-time studio in Bend, Oregon. His students are frequent participants in world-class master classes and have appeared as soloists with the San Francisco Chamber Orchestra, Aurora Borealis, Central Oregon Symphony Orchestra, and Cascade Festival Orchestra.
SALLY BURGER (piano)    541-447-7085    Prineville golfmusic51@gmail.com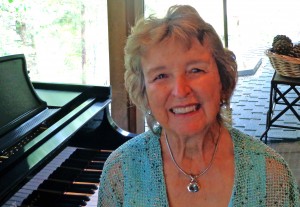 Sally Burger graduated from the University of Oregon with a Bachelor of Arts degree in Organ Performance, and a minor in Piano.   She later returned to U of O to get her teaching certificate.  She taught music in Crook County School District schools for 14 years.   She also directed a girls choir for grades 4 to 8.   After retiring from school teaching, she began teaching private piano, harp and guitar lessons.   She is a member of Oregon Music Teachers Association, and her students are frequent performers in contests, festivals and recitals.
She enjoys teaching students of all ages.   Her goal is to tailor her teaching to the unique needs and qualities of each individual.   She stresses intervallic reading and uses Orff Schulwerk instruments for creativity and fun.
KATHY GAULT *NCTM (piano)   541-390-8238   Bend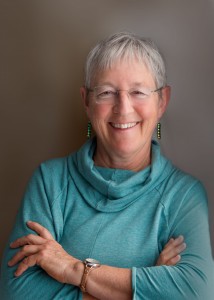 Kathy Gault has been teaching students of all ages in Bend since 1974.   She has a BA in music from Humboldt State University, and has taught piano and theory at COCC, and currently in her home studio. She has done graduate studies in piano pedagogy and piano with Mary Kogen and Harold Gray, at Portland State University.
She is the pianist/keyboardist with the Central Oregon Symphony and Cascade Winds, and has also performed with the Cascade Chorale, Central Oregon Mastersingers,Youth Choir of Central Oregon, and various chamber groups. She is the founder and director of the Bend Piano Monster Concert.
A member of Oregon Music Teachers' Association, she is Nationally Certified through Music Teachers' National Association. She has served as President of Central Oregon District of OMTA, and is currently President of OMTA. She teaches students of all ages in private lessons and small groups, and especially enjoys introducing adults to piano through Recreational Music Making. She believes that making music with others brings healing, love for our fellow humans and other creatures, and great joy to the world.
When not teaching or playing, she may often be found in her garden, making music with the flowers. She enjoys hiking, nordic skiing and bicycling, and practicing the esoteric art of growing tomatoes in Central Oregon.
JILL GEIL (piano)   541-548-5671   Redmond
HELEN JONES *NCTM (piano)   541-312-3130   Bend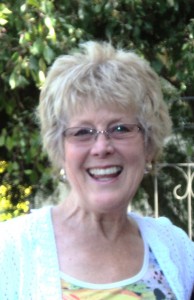 Helen received a Bachelor of Music degree from the University of Arizona, Tucson and has maintained a private piano studio for over 40 years teaching children and adults ranging in age from 6 to 85.  She is nationally certified (NCTM) through Music Teachers National Association.  
Teaching philosophy: Her goal is to develop each student's musical potential and create a lifelong appreciation in that person for music and the arts.  This is achieved through support from parents and regular instruction with a balance of repertoire, technic and music theory.  As an active performer and accompanist she also offers students regular performance opportunities through her studio and OMTA. 
JUDY KAMPERMAN (piano, theory, Suzuki piano)    541-788-8748   Bend  
judykamperman@bendbroadband.com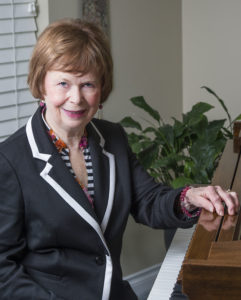 Judy Kamperman has been a teacher of piano and theory for 30 years in her Bend studio. She is active in the Central Oregon OMTA district and served as President 2014-2016. Along with teaching piano in her studio she is presently the pianist at her church in Bend.
Previously she taught piano in Pennsylvania and was active in the Greater Pittsburgh Suzuki School of Music. She adopted the philosophy 'Every Child Can!' with the belief that musical ability can be developed in all children. She studied Suzuki piano teaching at Suzuki Piano Institutes at Ithaca College (New York), Stevens Point College (Wisconsin) and Forest Grove College (Oregon).
She attended Slippery Rock State Teacher's College in Slippery Rock, Pennsylvania, where she studied piano and pipe organ. In Oregon her teachers of Piano Pedagogy and Theory included Nellie Tholen of Lewis & Clark College, and Patti Petersen NCTM.
Dr. Shinichi Suzuki said: "The Law of Ability will develop 'according to fostered education."

MARGARET LITTLEHALES *NCTM (piano)   541-317-9438   Bend
JENNIFER  MARSDEN (piano, guitar)    541-389-4438   Bend
MARGUERITE MICHAS (piano, voice)   541-410-3397   Redmond
Marguerite Michas is a resident of Redmond, Oregon. She has a bachelor's degree from Portland State University and has played and studied piano since the age of eight.   She was a student of Will Kenton, cousin of Stan Kenton and member of his band.
Marguerite is a fun, vibrant teacher who teaches all ages from her home studio. She offers students a chance to develop their musicianship skills and find new ways of enjoying the process of music making. Enjoying playing the piano is the primary focus.
She belongs to the Music Teachers National Association, and the Oregon Music Teachers Association. She is also a singer and enjoys ballroom dancing.
PATTI PETERSEN *NCTM (piano)    541-389-0072    Bend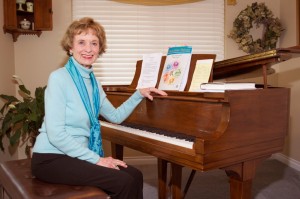 After nearly 50 years of piano teaching, Patti is retired from full-time teaching. She continues to enjoy music as an OMTA Syllabus Adjudicator and as a member the Sunriver Music Festival Young Artist Scholarship Committee. Patti earned her Bachelor of Arts at OSU in Humanities and Social Science and her Bachelor of Music in Piano Performance from Lewis and Clark College where she was a student of Nellie Tholen. As a member of Oregon Music Teachers Association, she is a nationally certified teacher of Music Teachers National Association (NCTM). She has served as OMTA State President, Conference Chair, and Central Oregon District President.  In 2016 she was honored as a MTNA Foundation Fellow from Oregon. 
LARRY RAUCH (piano)   541-382-4499            2323 NE 8th Street Bend OR   97701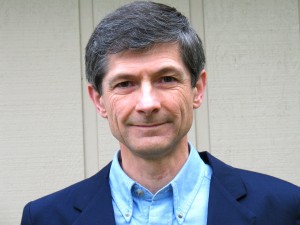 Larry Rauch has maintained an active piano studio in Bend for 27 years, teaching beginners as young as 6 to adults in their 70s. His specialty is pop, rock and jazz styles, though he has taught repertoire from all genres over the years. He earned a BA in Music (composition emphasis) from Iowa State University in 1981. Thus, composing frequently becomes part of students' curricula for those who are interested. He loves children and seeks to adapt his approach to accommodate each student's interests and learning style.  One of his students went on to earn a MA in Jazz Studies at the University of Oregon. In addition to playing regularly at two local churches for many years, he has performed  for weddings, private parties, and even the grand opening of a department store, among  other special occasions. His two CDs of original tunes, "Our Time" and "Embrace", are available at iTunes and Amazon.com, among other outlets. References will gladly be provided.
VIRGINIA REBER (piano)   541-254-1784      virginiareber@gmail.com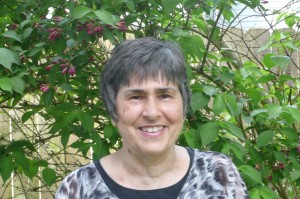 Virginia earned a BA degree in music from Crown College, with a major in piano.  She also earned a BS degree in music education from the University of Minnesota.  She was a pianist for Nordstrom stores in the Portland area for 11 years.
She has taught piano for over 30 years,  teaching children and adults.  She enjoys working with students in their preferred musical style.  Her students enjoy regular performances in her studio and at OMTA events. 
GINA ROSBROOK (piano, guitar)  541-593-2663   Sunriver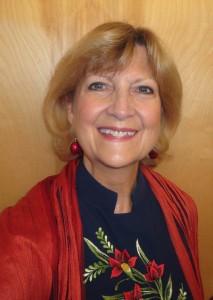 Gina Rosbrook graduated from the State University of New York at Brockport, with a Bachelor of Arts in Education and Music in 1975, and Ithaca College, with a Masters in Music Education in 1976. She taught Choir, Elementary and Middle School Music at international schools in Lusaka, Zambia, Jakarta, Indonesia and Rabat, Morocco as well as in Manhattan and Bedford, New York, often maintaining a private studio at the same time. Her education was augmented by over 60 hours of post-graduate professional development, including Orff Schulwerk Certification, Dalcroze Eurhythmics with Robert Abramson at The Julliard School, and Creating Original Opera at the Metropolitan Opera in NY. Gina has always been involved in church music ministry, community choirs and musical theater, performing community service and fund-raising through music. She enjoys a variety of outdoor sports and international travel. Gina currently resides in Sunriver, Oregon, where she teaches piano, guitar and voice, is involved in Central Oregon Mastersingers, the Sunriver Women's Club, Habitat for Humanity and Sunriver Christian Fellowship. She currently serves as the President-Elect of the Central Oregon OMTA chapter..
JAN SAITO (piano)   541-848-2607        Bend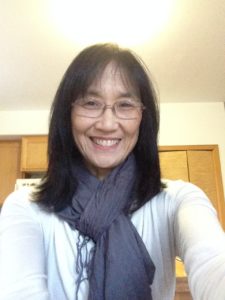 Jan Saito has been teaching in Central Oregon since 1992. She maintains a private studio of approximately 35-40 students. She teaches students of all ages and her students have gone on to win competitions and scholarships from different organizations. Many have gone on to pursue careers in music.
In addition to her private studio, Ms. Saito has been teaching the group piano class sequence at Central Oregon Community College for the past 20 years.
She received her Music Degree from the University of Oregon where she studied with Marlene Thal and Victor Steinardt. She also studied piano pedagogy with Doris Allen.
Jan enjoys sharing her love of piano with all her students, both young and old.
Contact info: jansaitomusic@ gmail. com. Or 541-848-2607.
JEAN SHRADER (piano)   541-923-3028    Redmond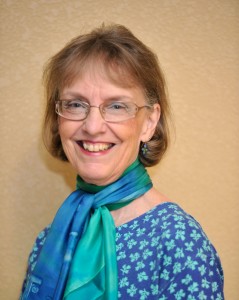 Jean Shrader has been teaching piano, organ, and theory in Central Oregon for over twenty years. Prior to moving to Oregon she was a full-time music instructor at Los Medanos College, a California community college, where she taught theory, musicianship, piano, and other music classes. She was also a theory teacher and accompanist at Central Oregon Community College. Jean has a Bachelor of Music degree from Wheaton College Conservatory of Music (Illinois) and has done graduate study at Eastman School of Music and California State University, Hayward. Accompanying choirs and soloists is one of Jean's favorite things to do. She is currently the accompanist for the Central Oregon Mastersingers and for the Sunriver Music Festival's Young Artists Scholarship program. She has been the organist at various churches in the local area as well as other places she has lived. Her goal is to give all her students the joy of learning and performing music. Jean's studio is in her home in Redmond and she has students ranging from kindergarten age to retired adults in their 70's.
MARIANN SLAVKOVSKY *NCTM (piano)   541-385-9697   Bend, Redmond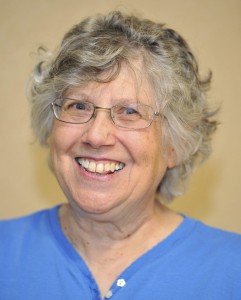 Mariann holds a degree in Music Education from Marylhurst College and earned a Fifth Year for the State of Oregon Standard Teaching Certificate (K-12). Her principle graduate teachers include Bela Nagy, Malcolm Hamilton, and Margaret Saunders Ott. She is a Nationally Certified in piano through Music Teachers National Association (NCTM)  and is a licensed Kindermusik teacher. She is active in the local district of OMTA and has served as an officer in various capacities. She currently serves as an adjudicator for the OMTA Syllabus program.
She has maintained her piano studio in Bend since 1991. Her students participate in many OMTA events as well as Junior Festivals. She also enjoys collaborating with adult students on many different levels of interest, including beginners.
After many years of family caregiving, Mariann is once again welcoming new students at her downtown Bend studio or in your Redmond home.
She will specially design a program to suit your needs: recreational, educational, or college prep. Come and experience a caring, learning environment. Better than fun. A true education.
Please call her for details at: (541) 385-9697.
JANET SMITH  (piano) 408-206-2714      Bend
jstrekkie@gmail.com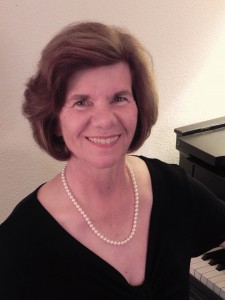 Janet Smith holds a Bachelor of Music degree from Oberlin Conservatory and a Masters from the Juilliard School, both in piano performance. She has performed many solo piano recitals on both coasts, played a concerto with the Oberlin Orchestra, and has been a featured soloist on television and radio. She has given numerous 2-piano and duet recitals, appeared as collaborative pianist with string and wind instrumentalists and singers, performed in chamber music recitals, and served as a choral accompanist. In Bend she has performed several times for High Desert Chamber Music concerts.
As a teacher she has served on the faculties of the San Francisco Conservatory of Music, West Valley College, and DeAnza College. Her private piano studio in the San Francisco Bay Area produced outstanding students, many of whom won state-wide competitions and went on to become professional musicians. A frequent adjudicator in competitions, she has also given numerous seminars and master classes for teachers.
Janet enjoys teaching students of all ages and levels. With more than 35 years of experience, she is able to adapt her approach to different learning styles and personalities. She loves seeing each student awaken to the beauty of music and to the joy it can bring to every life.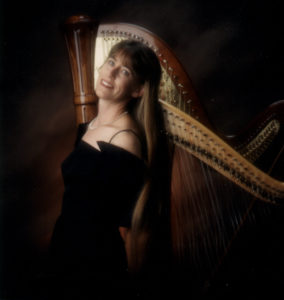 * NCTM
REBECCA HILARY SMITH     (harp, piano) 541-549-1229       Sisters
Rebecca Smith has been teaching the harp to students of all ages since 1996. A Central Oregon native, she attended first COCC and then the University of Oregon, receiving a B.A. in Music in 1986. Her private instruction is enriched by her experience as a classroom music specialist and through the study of music and movement.
She teaches at the Cascade School of Music in Bend, and at her home studio in Sisters. Other music activities have included being accompanist for the Sisters Choir, directing the High Desert Harmoneers for 7 years, playing with the Renaissance Sisters Recorder Consort. She has also led harp ensembles of various sizes and age configurations and counts that as one of her most enjoyable projects.